2018 Adelante Promotores Conference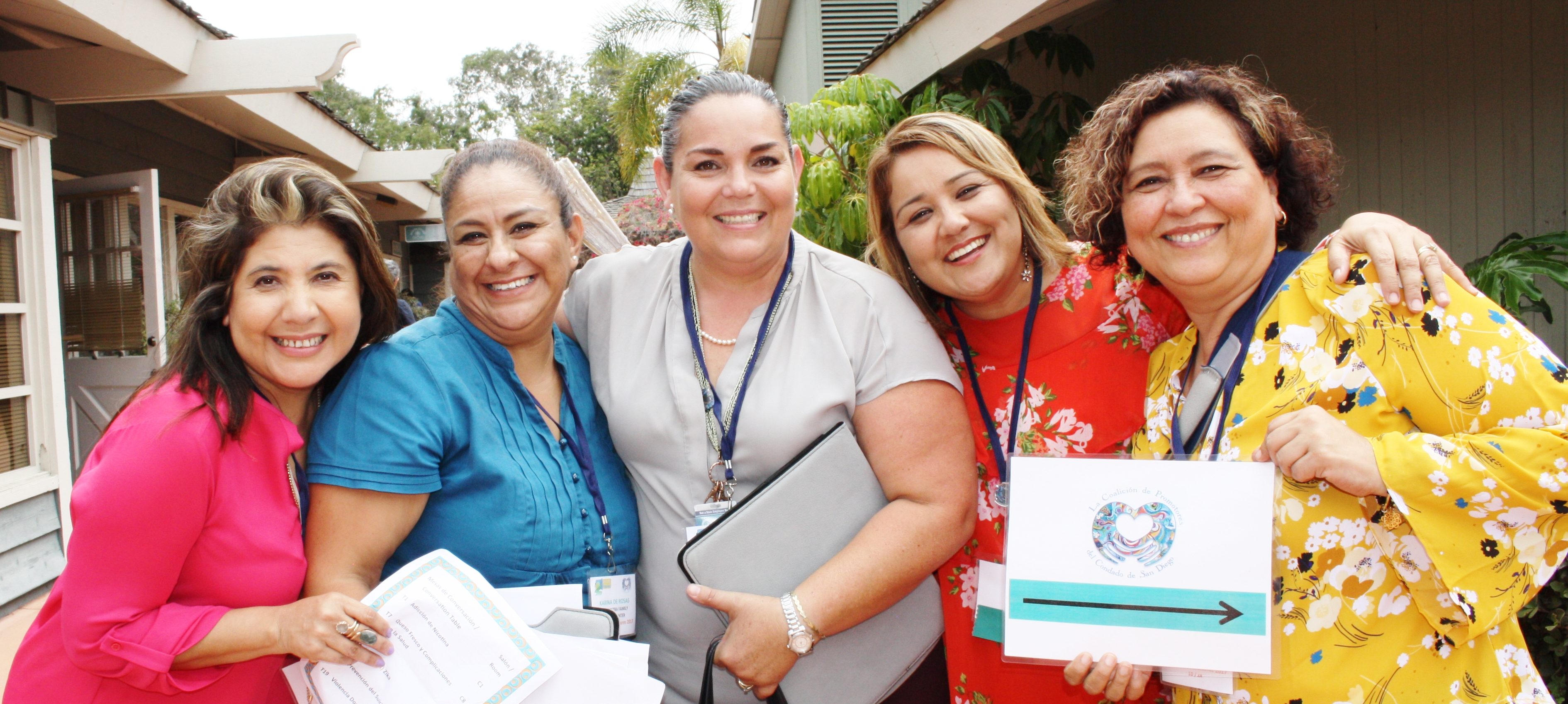 Countdown to Adelante Promotores Conference!
July 20, 2018
Marina Village Conference Center
Guest Speakers
Sergio Aguilar-Gaxiola, MD, PhD
Professor of Internal Medicine
Director, Center for Reducing Health Disparities
UC Davis, School of Medicine
Barbara Jiménez, MPH
Director, Central & South Regions
County of San Diego, Health & Human Services Agency
Each year our annual Adelante Promotores Conference recognizes and celebrates the work of Promotores by dedicating an entire day to the promotor(a) as a public health champion, leading the path for our Promotores' success by strengthening their core capacities through insightful presentations, dialogue, and key connections.
This year we are "Celebrando Salud para Todos—Celebrating Health for All," the theme of our conference, which focuses on celebrating the achievements and perseverance of our Promotores during times of uncertainty for ALL. The 2018 convening is a time of proud community building, celebrating our work, resiliency and our interconnected well-being. Also we are focusing on further progress Promotores will make to advance "Health for All" as a critical component in our country's journey in achieving health equity. Therefore, let's celebrate our shared voice! Let's celebrate HEALTH FOR ALL of our communities! Adelante Promotores!
During workshops, participants will be able to attend and participate in skills based trainings and health topic lectures and discussions all while building community and networks within their profession.
Plenary sessions are conducted in Spanish. Simultaneous translation is provided. Workshops are conducted in either Spanish or English, Simiultaneous translation will be available for workshops.
Space is limited, register early.
For more information, please contact the San Diego County Promoters Coalition by email at sdcpromotores@gmail.com.
Thank you to Our Sponsors and Partners
Platinum Sponsors and Partners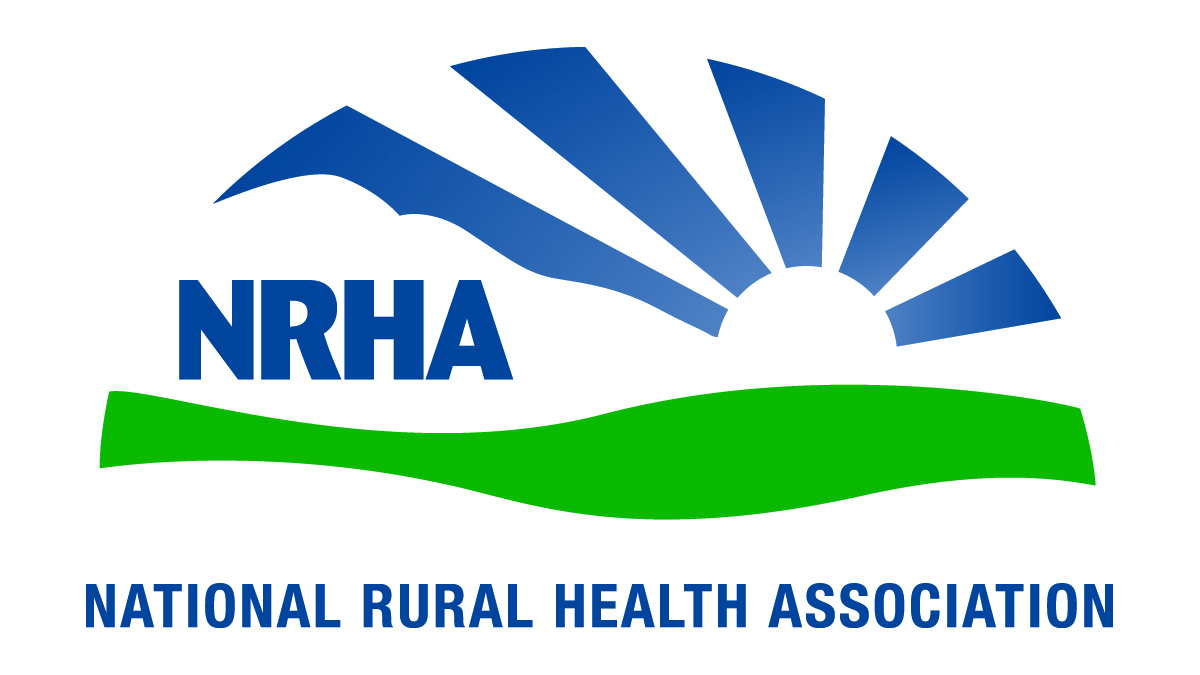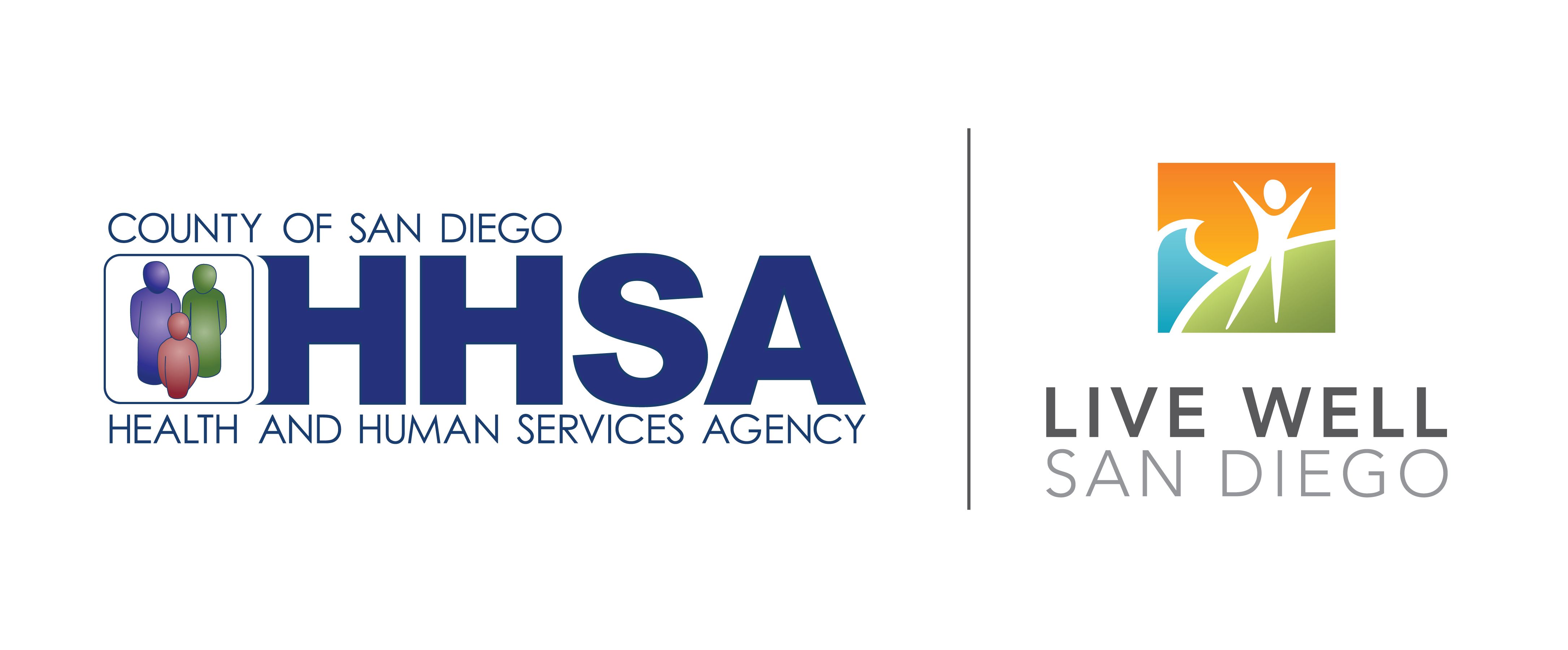 Silver Sponsors and Partners

| | | |
| --- | --- | --- |
| Title | Description | Language  |
|  Adverse Childhood Experiences | Addressing the consequences of trauma has led to the trauma-informed care movement, which calls for a change in narrative from "What's wrong with this person?" to "What happened to this person?" That change alone has contributed to an increase in compassion and reduction in blame, leading to better outcomes for individuals and families. Attribution Theory tells us that what we identify as the reason for an individual's situation determines how we are likely to perceive them and interact with them, likely increasing or decreasing our effectiveness in our effort to help them.  The ACE Study will provide an additional lens through which the Promotoras can view their clients and themselves. The "yang" to trauma is resilience and will be addressed in this workshop. | Spanish |
| ¡Adelante! Steps Toward Community Resilience and CHW Led Policy Change | In issues of city and community development, decision makers rarely begin their processes by uncovering and understanding the health and safety priorities of the most vulnerable community members. In order to truly advance health equity for all, it is necessary to not only uncover and understand the priorities of the underserved, but to build a conscious, multi-faceted effort to incorporate these priorities at every level of city planning and policy development. In this workshop, participants will learn about real-life examples of community health driven policy, systems, and environmental advancements taking place in North County San Diego. Additionally, we will share a community power mapping exercise to demonstrate how participants can create effective cross-sector, intergenerational promotor, community member, and stakeholder coalitions to prioritize and advance health for all. Participants will be able to tailor the tool to their needs, in the context of their work. We look forward to working with you. ¡Adelante, promotores! | Spanish |
| Equipping Promotores to Address the Opioid Crisis in their Communities | The opioid crisis continues to pose as a serious public health threat in the United States. As such, the President of the United States has declared a nationwide public health emergency to address the current opioid crisis.  In this session, attendees will engage in hands-on activities to learn about 1) the definition and description of opioids; 2) names and types of examples; 3) the opioid addiction process; 4) signs and symptoms of opioid overdose; 5) types and costs of treatment options; 6) resources related to opioid abuse, overdose and addiction; 7) current policies addressing the opioid crisis in the U.S.; and 8) practical tips community health workers and communities can do to address the opioid crisis. | English |
| How the Political Climate Affects Your Mental Health | This workshop identifies how the current political climate of the United States is affecting the mental health of multiple sectors of our population, specifically in minority groups and children. Attendees will learn about the physical and emotional symptoms that indicate an increase in stress and its effects on the health of the individual. In addition, participants will be provided with a tool to measure their level of stress. The attendees will learn about the Allostatic Load Burden, the stress of Otherness and the Ulysses Syndrome. Additionally, participants will learn four specific actions to counteract situations that cause excessive stress that affect our mental and physical health and will learn how to include them in their daily life.  More importantly, promotores will learn how they can share these ideas with the communities they serve. | Spanish |
| Promoting Healthy Choices and Community Changes | This workshop will use a case study approach to teach community health workers core competencies related to understanding how people make health-related decisions, communicating effectively with others about their health, and motivating people to make healthy behavior changes. The workshop will be based on an online training program for promotores de salud and community health workers offered by the U.S. Department of Health and Human Services' Office of Minority Health called Promoting Healthy Choices and Community Changes. We will present an interactive adaptation of selected content from the e-learning program to guide promotores in practicing these core competencies. This workshop will help promotores develop their communication and motivational interviewing skills and better understand how to empower people to take action towards better health. | Spanish |
| Time Management | The workplace demands efficiency and productivity. The way we manage our time has an impact on our ability to perform above company standards. Participants will be introduced to a variety of methods for effective time management including prioritizing and goal setting. Learn how effective time management can help reduce stress and help you live a more balanced life. | English |
| Addressing Social Determinants of Health While Coordinating Services in the Field | This workshop will highlight 2-1-1 San Diego's whole-person approach to service coordination by addressing the social determinants of health while providing pertinent information, referrals, enrollment assistance, and case management. The group will take a closer look at the impact of social determinants of health on community members' overall wellbeing and will learn how to address these determinants in the field. The workshop will include time to explore patient situations to exercise identifying and addressing needs using social determinants of health as the driver in the discussion. | Spanish |
| | | |
| --- | --- | --- |
| Title | Description | Language  |
| Intrafamily Violence | Family is a circuit and system where its members (children) are formed with love. What happens when that love becomes aggression? When family dysfunction manifests forms of violence, detecting the problem and confronting it with practical conflict resolutions skills can protect the well-being of its members. Physical abuse, psychological violence, verbal aggression, decreased self-esteem, and isolation are all forms of family violence, some more subtle than others, but just as destructive.  The psychological healthy development in children requires the emotional presence of their mother/father with a nurturing and structured environment.  This presentation will take into account family psycho-violence, the mental health of the family systems and its members, and will be responsive to the family's pedagogical cultural background. The dose of the topic is linked to the importance of mental, physical, emotional, and spiritual health that allows early prevention with practical solutions. | Spanish |
| Know the 10 Warning Signs: Early Detection Matters | The warning signs of Alzheimer's disease are often dismissed as side effects of normal aging. If you or someone you know is experiencing memory loss or behavioral changes, it's time to learn the facts. Early detection gives you a chance to begin drug therapy, enroll in clinical studies and plan for the future. Attend this training to learn the 10 Warning Signs of Alzheimer's disease. We'll separate myth from reality and address commonly-held fears about Alzheimer's in America. Hear from people who have the disease and find out how to recognize the signs in yourself and others. | English |
| TOGETHER Against Cervical Cancer | Cervical cancer is preventable and highly treatable when pre-cancerous tissues are diagnosed in early stages and treated in a timely manner. Even then, Latina women are more likely to acquire cervical cancer, followed by African-Americans, Asian and Pacific Islanders, and Whites, which is partly due to the lack of health equity.  This workshop is part of a movement seeking to increase awareness of cervical cancer, the HPV vaccine and other preventive methods within the community. Providing information about resources through promoters is of equal importance. This will help reduce inequalities in communities at high risk of developing cervical cancer. | Spanish |
| Learn the ABC's for your Cardiovascular Health! | Cardiovascular diseases have increased over the last decade in the United States and the world despite different strategies to reduce them. In conjunction with this, as educators working in the area of health, we have noticed their effect in individual's lives and the consequences that they carry. In this workshop, participants will learn the meaning of cardiovascular disease, current statistics and the different factors that add a risk such as ABC's, obesity and a sedentary lifestyle. You will learn how to prevent or reduce these factors. Due to the fact that nutrition has a major influence on the prevention of cardiovascular disease, presenters will prepare an easy and healthy recipe for participants to taste. This recipe will include various and nutritious ingredients that help improve cardiovascular health and health overall. A copy of this recipe and other presentation-related materials that you can use at home or among your groups will be available. Summarizing this interactive workshop, promotores will acquire different ways of avoiding and reducing cardiovascular disease for themselves and how to bring this information to their communities. | Spanish |
| Understanding Bullying and Cyberbullying | This workshop will allow individuals to achieve a better understanding of prejudice-motivated bullying behavior and its impact on individuals and communities, including bullying based on immigration status, ethnicity, and racial origin. Participants will learn about strategies for the prevention and cessation of bullying and cyberbullying. Come learn about ADL's resources to support school bullying prevention efforts. | Spanish |
| What you need to know about the Influenza Virus, Common Flu and  Flu Vaccine | In the 2017-2018 flu season, San Diego County experienced 341 Influenza related deaths, the highest number reported since 2009. Influenza viruses have caused large outbreaks, including global ones for many centuries. These viruses are known to mutate and change from year to year. Prevention is the best way to prepare for the next flu season. Join me to learn about influenza viruses, how to recognize the signs and symptoms, important changes to vaccination as well as what the community needs to know to avoid the spread of the virus. | English |
| Check. Change. Control. : Creating a Culture of Health for All | The purpose of the American Heart Association's Check. Change. Control. program is to eliminate high blood pressure as a health disparity among Americans. As of June 2017, the program has expanded to over 150 markets, 71,000+ participants enrolled, and more than 280,000 blood pressure readings taken with an average drop in systolic blood pressure of 11 mmHg. Check. Change. Control. is an evidence-based hypertension management program that utilizes blood pressure self-monitoring to empower participants to take ownership of their cardiovascular health.  Workshop participants will learn about the new blood pressure guidelines that were released in 2017 and how they can utilize the Check. Change. Control. program to eliminate health disparities in their community. | English |
| | | |
| --- | --- | --- |
| Title | Description | Language |
| How to Obtain a Healthy Self-Esteem | Esteem is a crystal we are all born with. During our lives, we receive messages that begin shattering our crystal. We will learn to use certain tools and how to apply them when we live auto judging, disqualifying and devaluing ourselves. | Spanish |
| Changing Our Way of Thinking | Did you know that your emotions and behaviors are linked to your thoughts? During this workshop, you will learn the importance of thinking about what you think in order to control your reactions.  "Our thoughts activate our emotions, our emotions activate our attitudes and our attitudes trigger our behavior.  A thought seems harmless; but when it becomes a toxic thought, it can be emotionally, spiritually, and physically dangerous.  You will learn 12 areas of toxic thinking that can affect your life if you don't learn how to change them."  Our brain can be reprogrammed by changing our thoughts. | Spanish |
| Dealing with Conflict Personalities and Ten Tips to Resolve Conflict | Participants will experience an interactive dialogue. They will be able to explore the cause of conflicts and how our emotions and personality types play a role during conflict or challenging situations. Participants will have the opportunity to learn the ten Tips to Resolve Conflict in any personal or professional situation and how this tool is helpful in avoiding chaos with toxic personalities. | English |
| Stress Management for a Happier and Healthier Life | Stress is the body's natural response to certain life events that cause you to feel overwhelmed or unable to cope with certain situations. This stress management workshop will help you understand stress, the causes of stress and how to detect the body's warning signs. You will learn to identify the phases people experience during periods of elevated stress and the harmful effects it has on the individuals health. You will learn how to use stressors as motivation as well as different techniques to limit the negative effects of stress on health. We will talk about how nutrition, exercise, and time management could be determinants for stress control. We will practice techniques for stress management so that promotores are able to feel empowered to apply this knowledge in their personal life, as well as their work with the community, in order to help more people live a happier and healthier life. | Spanish |
| The Art of Public Speaking | Public speaking is an art. An effective speaker must convey a message all while captivating their audience in the topic. Effective communicators are essential to provide individual, small and large group presentations, workshops and discussions. The way we paint pictures with words to inform and educate others on a variety of topics will influence our goal of improving community health. This workshop will help you learn how to be professional, empathic and engage your audience while presenting. In addition, you will have the opportunity to exercise techniques learned during this workshop. If you would like to learn more about the art of public speaking and tips to engage your audience, this workshop is for you! | English |
| Empowering Communities: Start a Self-Advocacy Group | This workshop will teach us how to have conversations about mental health among friends, family and the community. Through interactive group discussions, we will facilitate understanding and awareness about mental health issues and learn the benefits of peer support and self-advocacy for improving our health and quality of life.   We will discuss what self-advocacy means to the communities that Promotores serve and educate on the laws that protect our rights to access services.  Participants will learn how to start community groups that provide peer support and teach group members advocacy skills and defense strategies to obtain the services they need.  We will practice listening and group facilitation skills as well as emphasize the importance and value of identifying each person's unique strengths.  By learning how to develop and implement action plans, participants will gain the skills necessary to achieve their health goals. | Spanish |
| The Voice of the Heart: Celebrating Song, Singing and Personal Health | The song sung from the voice of the heart influences the health of the singer as well as the health, renovation and prosperity of the community. One's song, as the life experience of the singer, is also the opportune response before any silent and collective questioning in the audience. The singer has musicalized the singing of his life to be shared in a song. Singing, in addition to the aerobic-cardiovascular benefit, generates muscle relaxation, stress reduction, sleep recovery, snoring reduction, straightens posture, produces endorphins, strengthens the immune system, stimulates creativity, improves self-esteem, and much more. Among many other benefits, the listener can also discover if in his vocation is to represent the song, one's song and the singer and/or if he is in a position to be benefited from the song, one's song and the singer. | Spanish |