Adelantes Promotores Conference
Transforming Communities Together: Creating an Equitable Future
Marina Village Conference Center
1936 Quivira Way, San Diego, CA 92109
8am – 4pm PST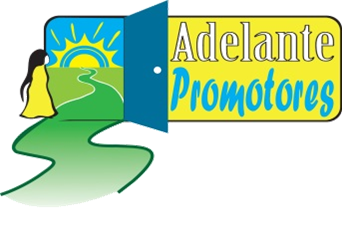 The Adelante Promotores Conference aims to inspire, educate, and strengthen the Promotores & Community Health Worker workforce by providing tools and the space to connect and recharge. The Conference is one of the ways our Coalition supports the continuous efforts of Promotores & Community Health Workers to strengthen the health and wellness of their communities.
The conference includes a variety of workshops covering topics across three tracks: trending health topics, professional development, and self-care, as well as opportunities to network and hear from local leaders. Promotores and CHWs will enhance their skills, connect with peers, and advocate for their communities.
This year's conference will also feature a new track for Promotor/Community Health Worker employers!
Transforming Communities Together:
Creating an Equitable Future
The vision of "Transforming Communities Together" highlights the importance of working together to transform our communities into healthy, thriving, and equitable places for all.
Recognizing the critical role that Promotores and Community Health Workers play in understanding, uplifting and strengthening the fabric of their communities, this conference offers a place to come together, celebrate and strengthen collective power. 
Projected attendance for this year's conference is 300 Promotores, Community Health Workers, and community-based organization partners within and outside of San Diego County.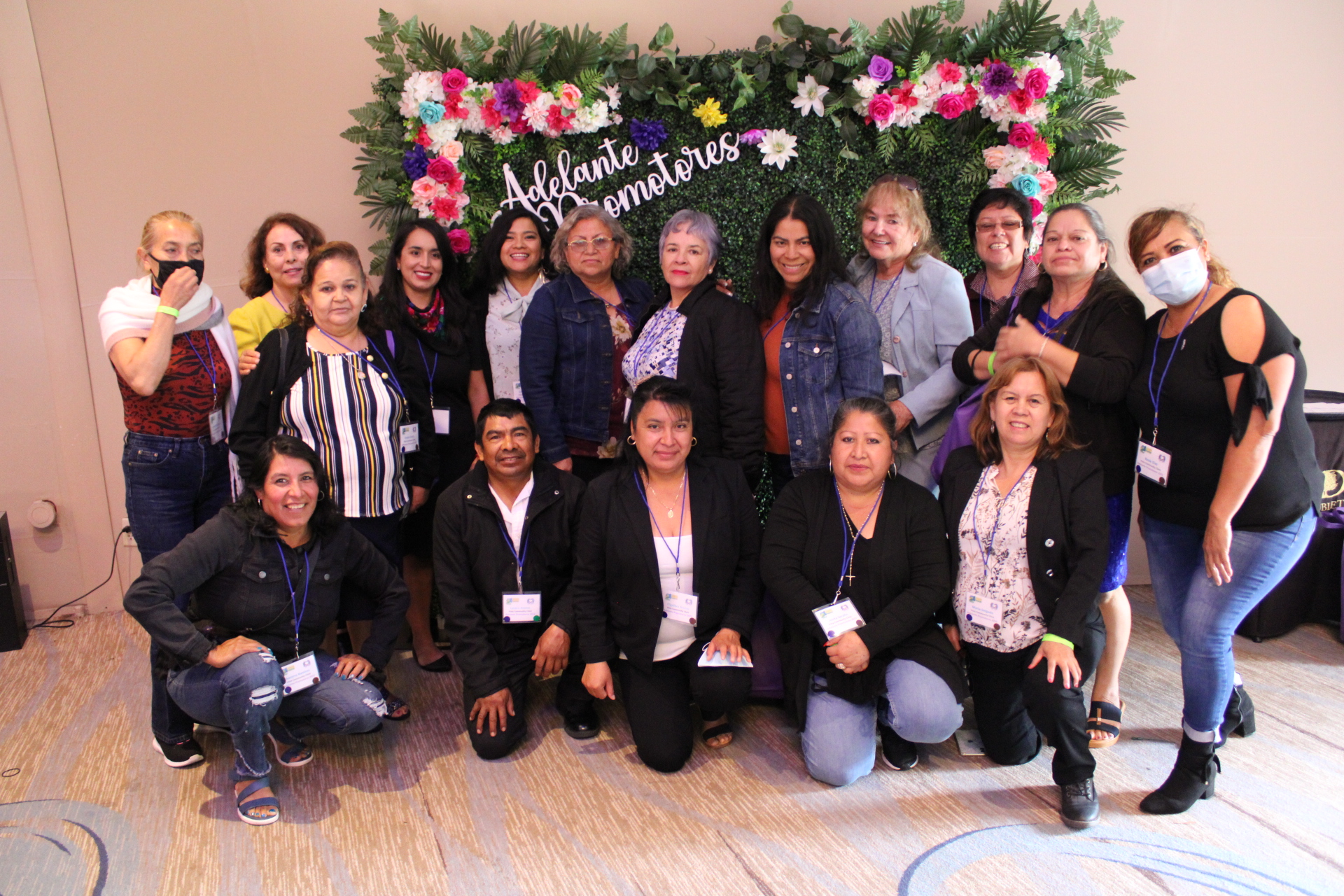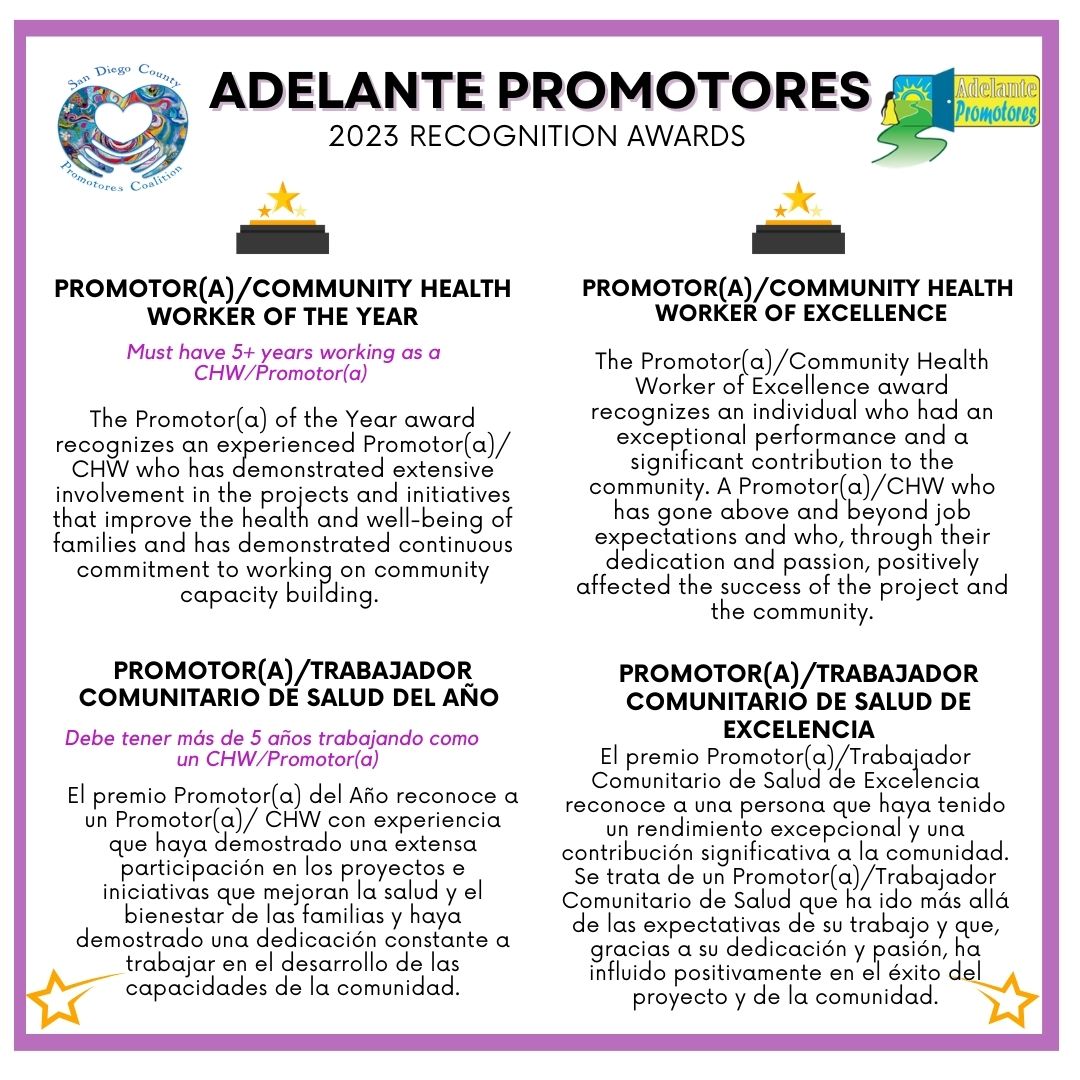 Awards ceremony will take place during the 2023 Adelante Promotores Conference.
    Join us in celebrating Excellence in Promotor(a) and
Community Health  Work!
We are thrilled to announce open nominations for the Promotor(a)/Community Health Worker (CHW) Awards, where we recognize and honor the extraordinary individuals making a significant impact on community health. This is your chance to shine a spotlight on the outstanding Promotor(a)/Community Health Workers in your community by nominating them for two prestigious categories:
Promotor(a)/Community Health Worker of the Year 
Promotor(a)/Community Health Worker of Excellence
Don't miss this opportunity to recognize and celebrate the heart and soul of community health work. Start your nominations today!
Nomination deadline 10/27/2023
2023 Conference Workshop Topics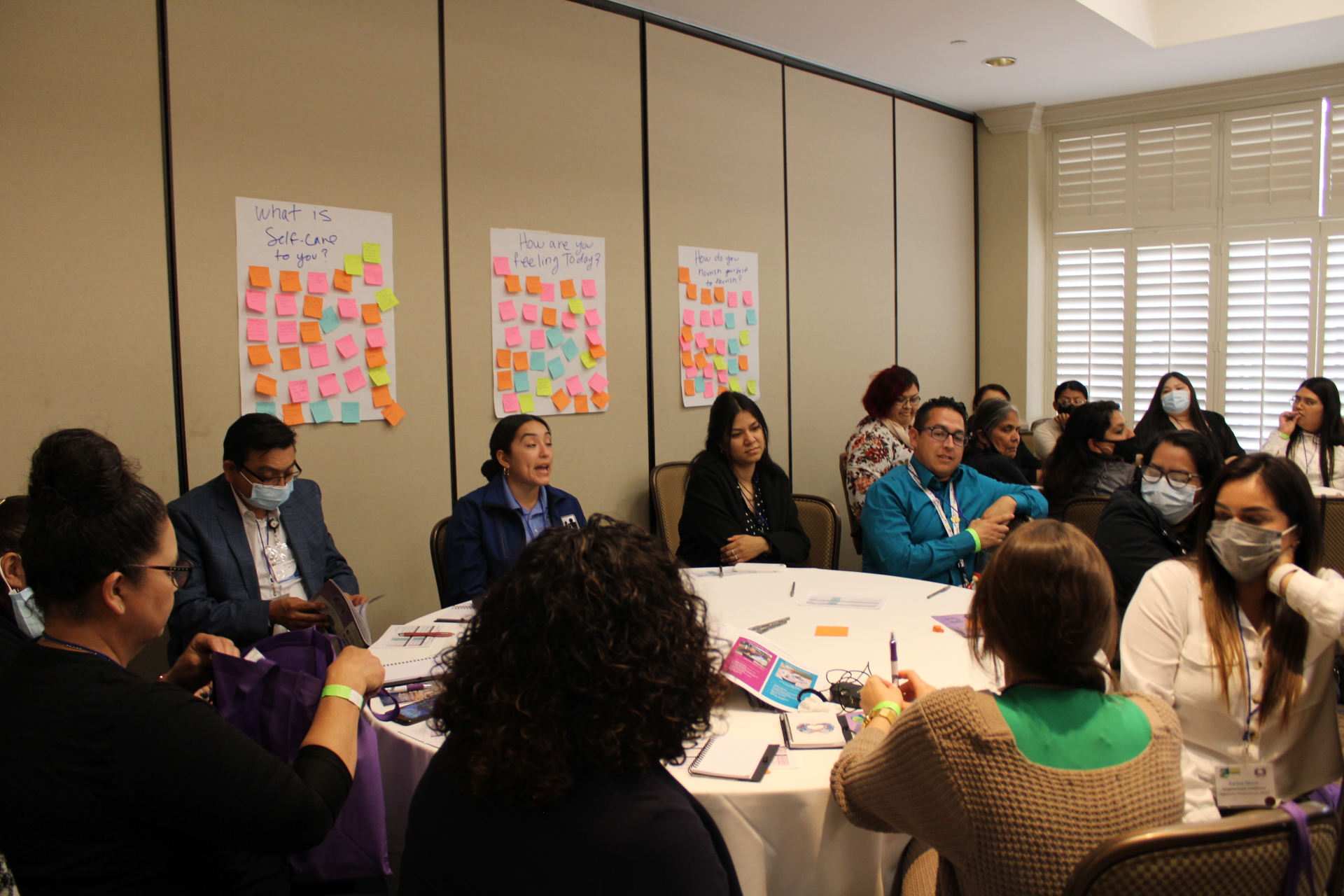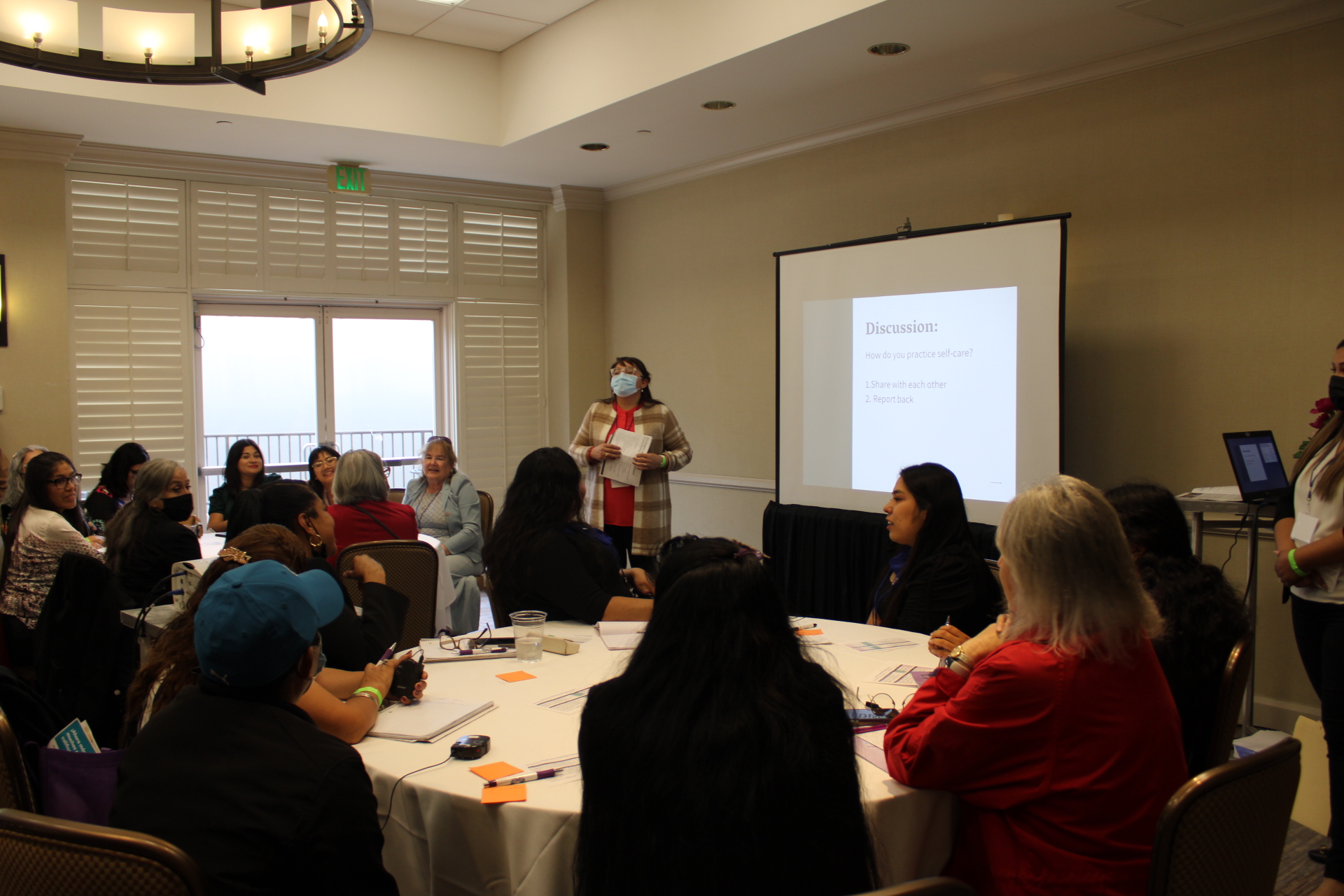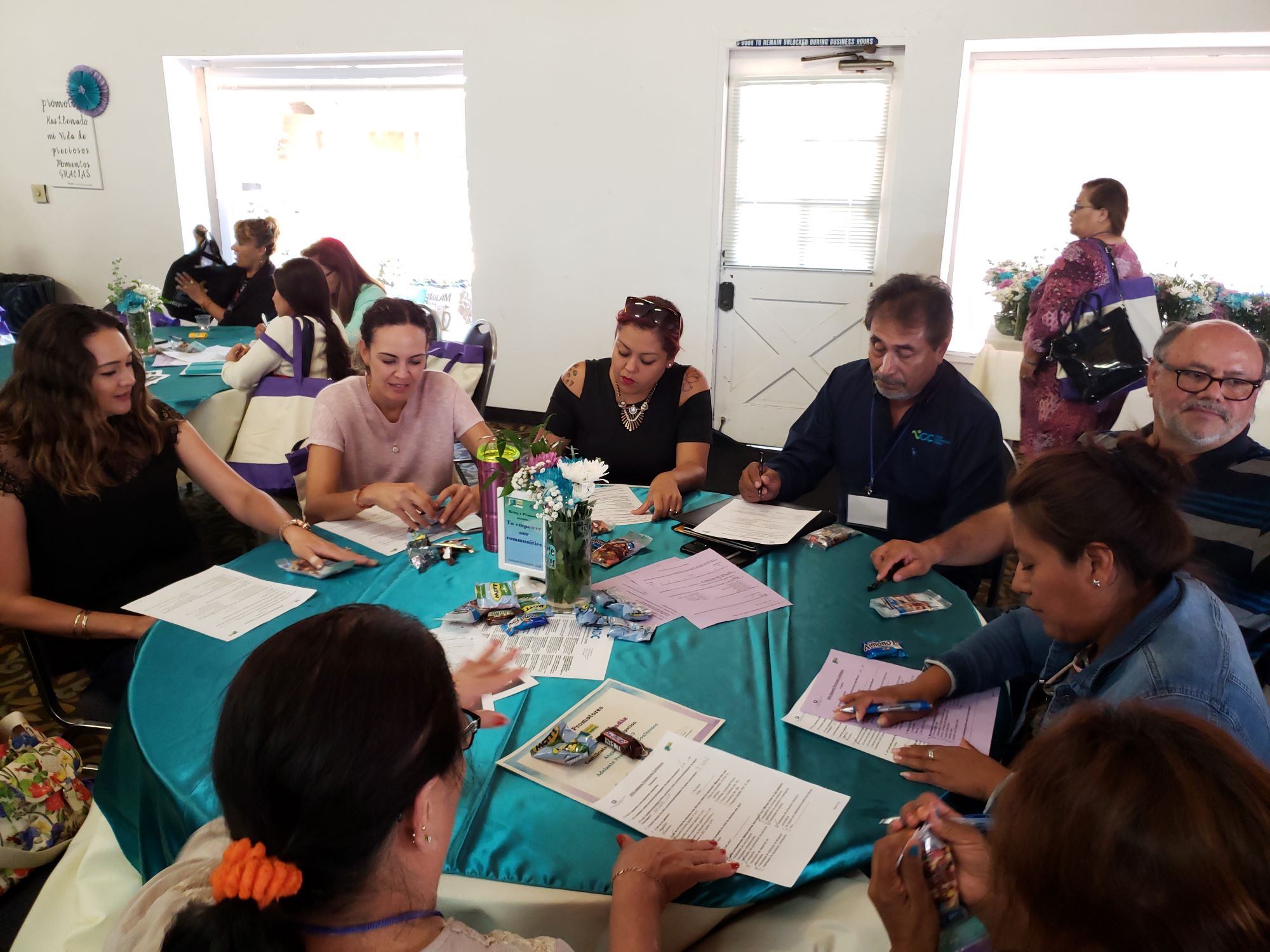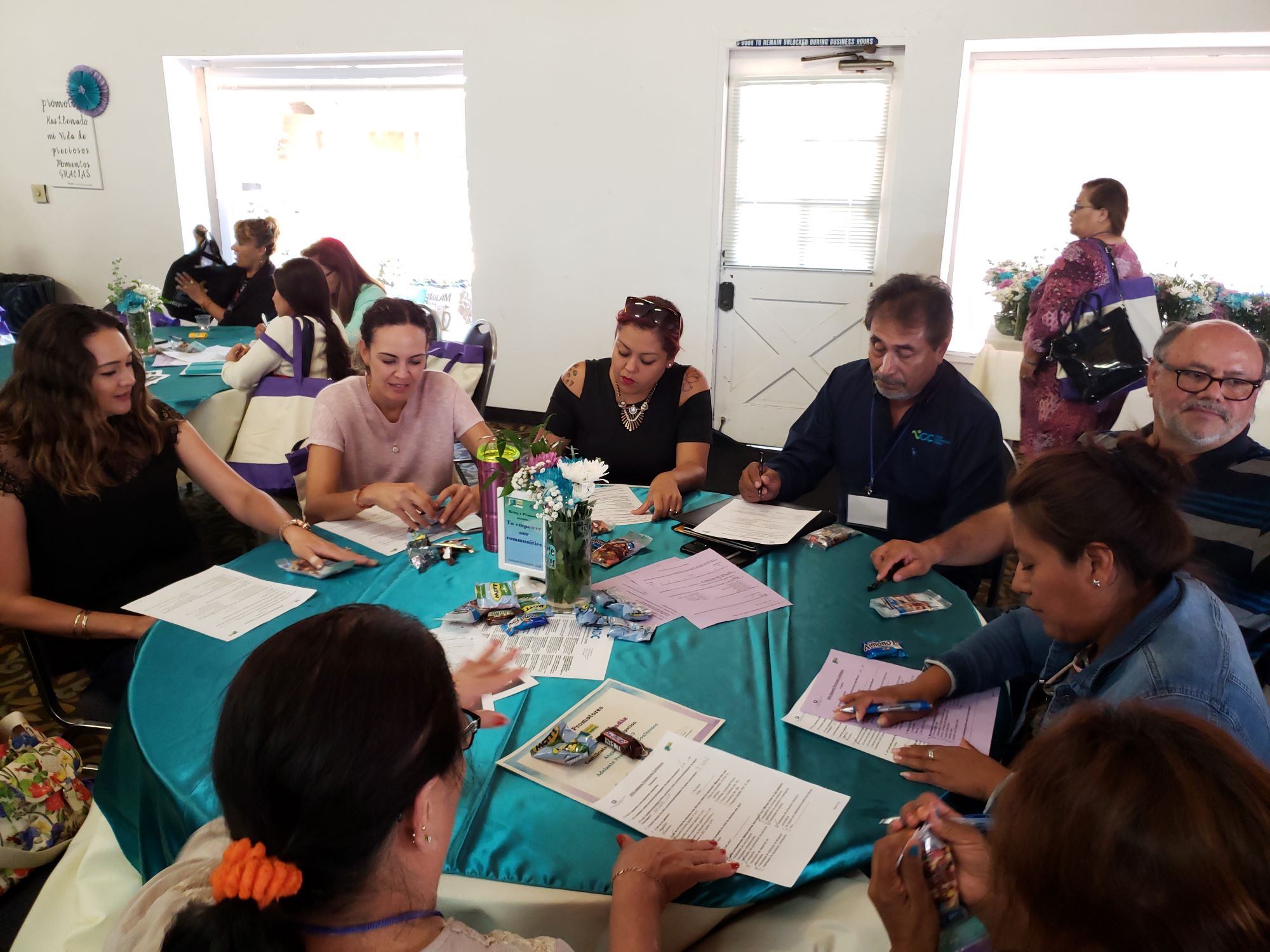 The Adelante Promotores Conference offers four types of workshops:
Professional Development workshops educate and update Promotores/CHWs on core roles, competencies, and skills.
Health-related workshops focus on increasing the knowledge of Promotores on relevant health topics such as mental health, nutrition, chronic diseases, and others.
Personal Development workshops are aimed at developing the capacity and skills of Promotores/CHWs to deal with the needs of their work.

Employer Track workshops are aimed at supporting organizational development to support the work of Promotores/CHWs.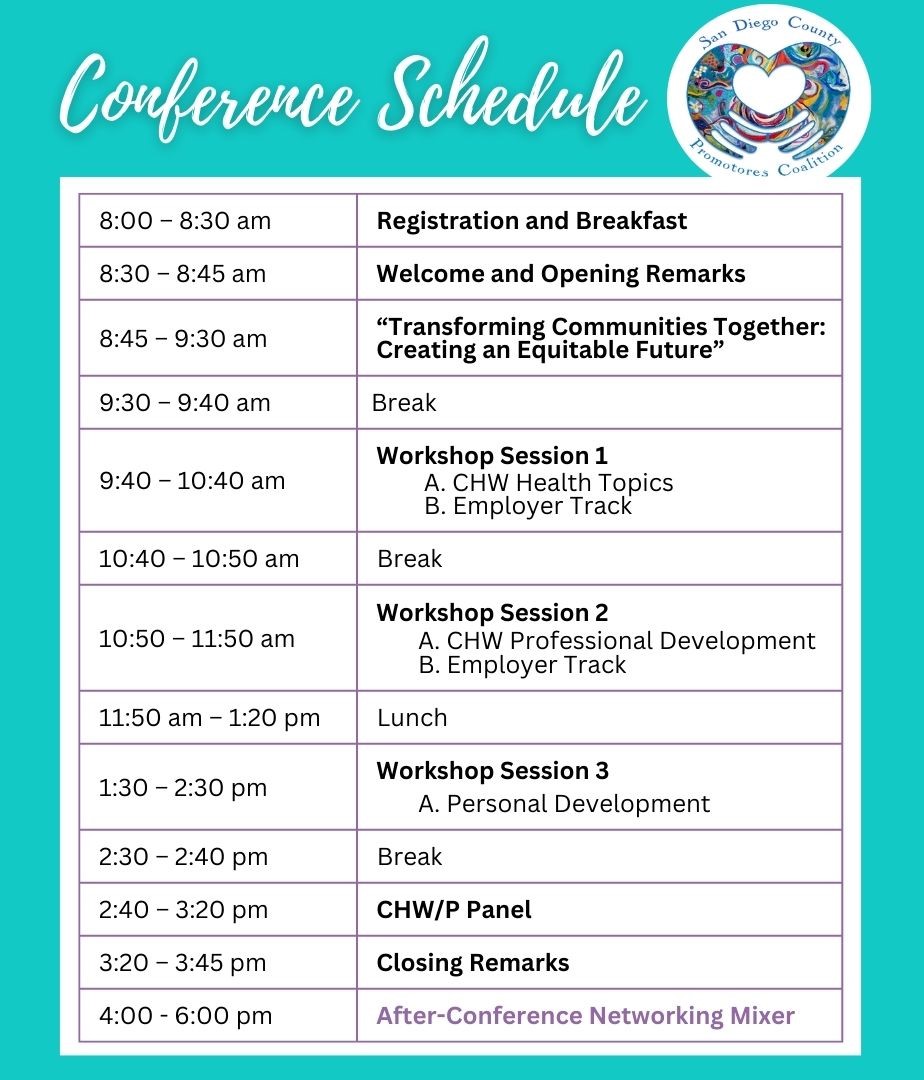 A Special Thanks to Our 2023 Sponsors! 
Previous Adelante Promotores Conferences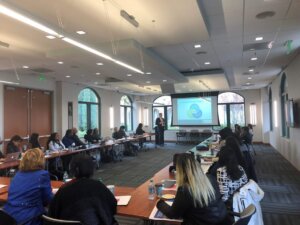 "Promotores in the Workforce= Health Equity"
Adequate income drives equity, more specifically health equity. Health equity is a primary outcome of employing P/CHWs who create and maintain healthy communities.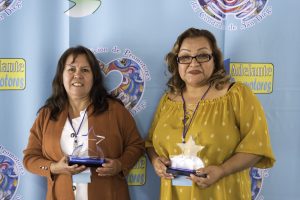 "United for Healthy Communities"
This year's conference focused on the unification of Promotores and Community Health Workers (CHWs) in creating and maintaining healthy communities.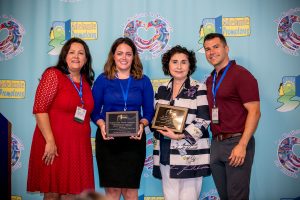 Adelante Promotores Conference
Guest speakers Dr. Sergio Aguilar-Gaxiola (UC Davis) and Barbara Jiménez (County of San Diego, HHSA) joined us this year.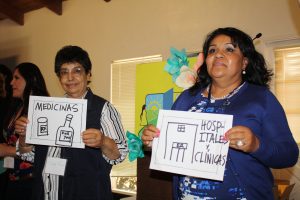 "The time is now!"
Because then (and now!) was the time to be more vigilant than ever about protecting the communities we serve and ensuring all families have access to culturally appropriate—essential—health and social services.