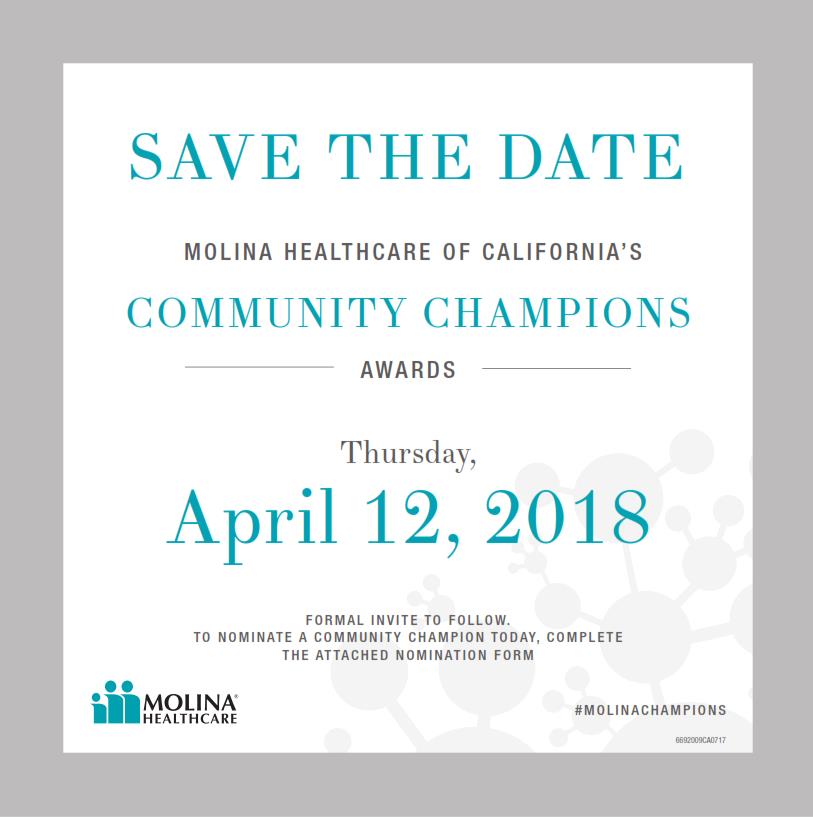 Molina Healthcare of California is hosting the 2018 Molina Community Champions awards ceremony. This event is in commemoration of the unsung heroes making a difference in the community. Five winners will be chosen and a $1000.00 grant will be donated to any non-profit organization of each winner's choosing.
You are invited to nominate your community's own heroes for an award. The event honors those that inspire through selfless contributions that positively affect the health and well-being of others.
Below you will find the link to the Nomination Form. To submit a nomination, please use the Molina Nomination Form (minimum of 125 words), and feel free to use another sheet of paper for more space. You are encouraged to provide ample detail about your nomination's contribution to your community.
For nomination form as well as more information regarding the event, click here
Please submit the nominations via email to juan.estrada@molinahealthcare.com
Nomination Deadline
Wednesday, February 28, 2018

Event Date
Thursday, April 12, 2018