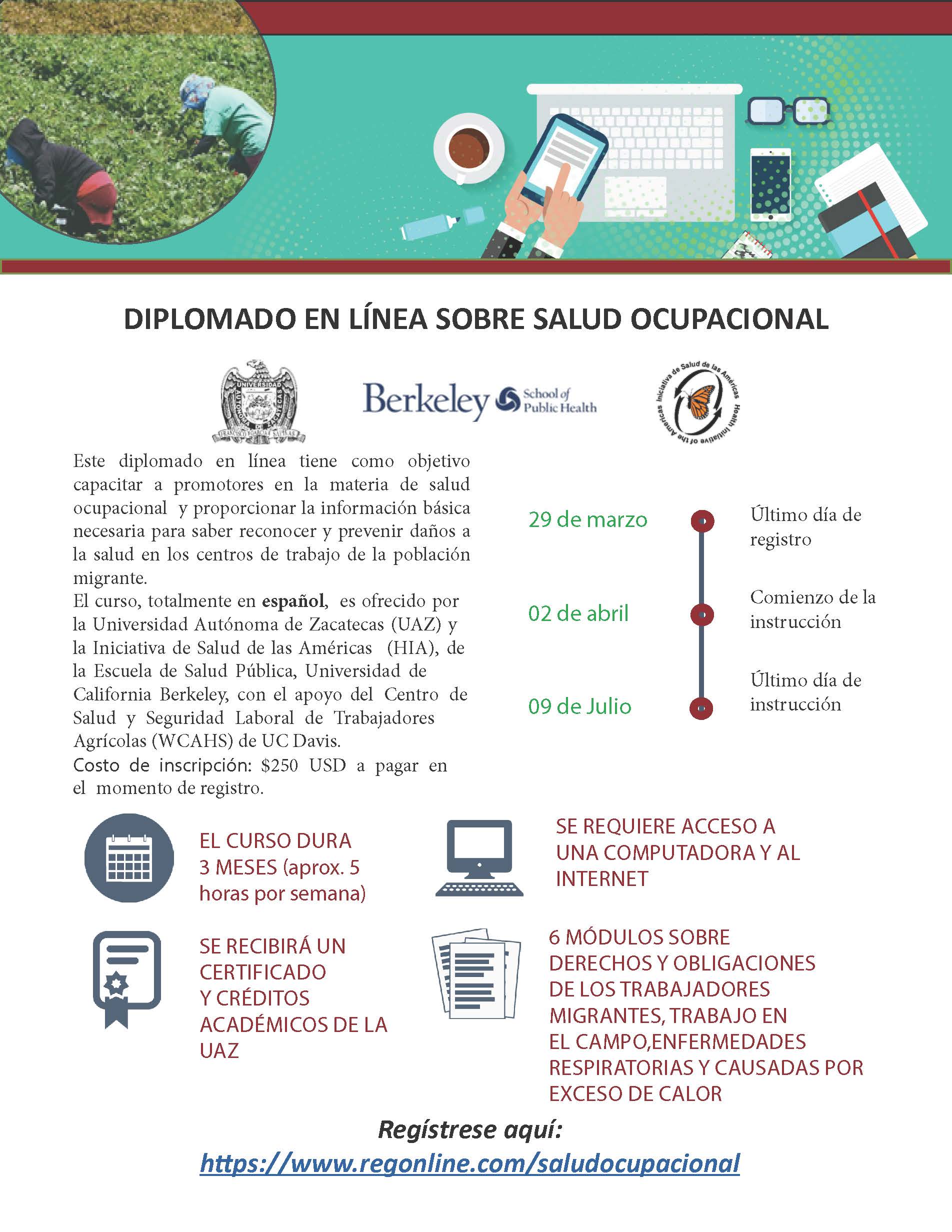 The Health Initiative of the America (HIA), of the University of California, Berkeley and the Autonomous University of Zacatecas (UAZ), has the pleasure of inviting you to participate in the Online course on Occupational Health. This course has been designed for Community Health Workers (CHWs)/ Promotores working with migrant populations in the United States. The duration of the online course is 3 months and it is in Spanish. The participants should have access to a computer, internet, and be able to dedicate approximately 5 hours per week, when most convenient. There are no specific times and days to take the modules, instead each student can work at their own paste in order to complete the weekly requirements. Each student will be assigned a professor that can answer technical and academic questions.

These are the principle modules/themes in the course:
Occupational health and health promotores
Discussing migration and health
Rights and obligations of migrant workers and employers
Work in the field: significant risks, accidents, and dangers to health
Respiratory illnesses in agriculture
Illness caused by excess heat
After finishing all of the modules and passing the course, the participants will receive a conjunct certificate from UAZ and UC Berkeley as well as receive academic credit from UAZ.
Please send all questions to torres_laura@berkeley.edu
Cost
$250 USD
Last Day to Enroll
Thursday, March 29, 2018
Program Duration
Monday, April 2 – Friday, July 6